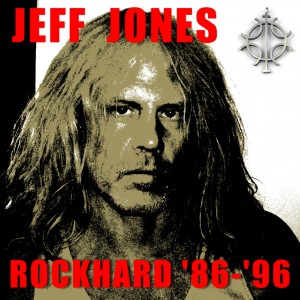 XXX Records America is pleased to release 5 albums by guitarist, songwriter and producer Jeff Jones.
Jeff was a founding member of St. Elmos Fire and was` also in Vamp le Stat from 1993- 1995 during the "Bloodline" era
XXX will re-release his 1995 solo CD "Ride" and "RockHard and "Rockhard 2" albums of material from 1986- 1996 covering his years in St. Elmos ( including tracks taken from "Powerdrive", "Warning From The Sky" and SEF's debut album) as well as other bands he was associated during that time.
We are also excited to announce the release of 2 CD's of brand new material, "Spaced" and "Dirty Job".
Currently Jeff and Elmo drummer Kris Gustofson are working on a new St. Elmos Fire record.
These albums are limited editions.