St. Elmo's Fire's Jeff Jones To Be Guest DJ on Metal Express Radio.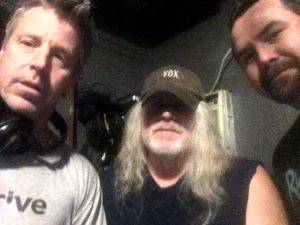 The California based hard rock veterans emerged again in 2015 after 13 years of hiatus with re-issue of their four previous records, the latest one from 1992! In 2017 the band rose again stronger than ever with three new members and a fresh new album "Evil Never Sleeps", tracks from which we'll spin after the show.
Tune in at 15:00 and 21:00 CET/ 9:00 a.m. and 3:00 p.m. EST Feb. 23rd 2018 to hear the show!