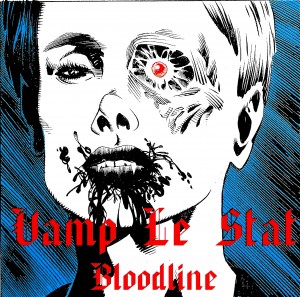 XXX Records America is pleased to release 3 albums by California glam rockers VAMP LE STAT.
The first is a re-release of the hugely popular "Bloodline" album. It includes bonus tracks as well as many photos not on the original record.
XXX is also releasing its follow up, "Bloodline 2: Thrill of the Kill". This CD was written and recorded by the original group in 1994 shortly after the original Bloodline came out. It has been unheard by anyone outside of the band until now! This is a must have for any Vamp fan or anyone in love with big gang vocals, big guitar riffs and massive drums!!
Lastly is an album that is sure to be a collectors item. Just before the original VLS broke up they performed a concert of all new material, intending on going in the studio to record it later. That never happened since this performance would be Vamp Le Stats last with the all the original members.
These albums are limited editions.