Jeff Jones "Spaced" CD review in The Rock Pit ".. the test of a great CD is that's it's been in my car since it arrived..!!"       
You may not know the name Jeff Jones, but really you should. 'Spaced' is an album that captures your attention with its down and dirty sound which feels that it could have been laid down in late eighties Hollywood.
I like this from the off. Opener 'Queen of Hollywood' comes over all Georgia Satellites crammed into a sleazy Hollywood backroom bar.  What you get here reads pretty authentically, you can feel the dirt under the fingernails and if it wasn't for the brief taste of glamour in the LA sleaze influence you could be at any rock bar in America at anytime in the last thirty years! Its good old fashioned, nicely crafted rock and roll that both tips a hat to the seventies British greats, adds a pinch of AC/DC and a whole heap of late eighties Sunset Strip attitude.
Stylistically it's hard sleazy rock but with a sound that echoes the bluesier acts of the day. The closest comparison I could suggest especially on songs like 'No Satisfaction Blues' and 'Hell to Pay' would be a Junkyard or Great White. Elsewhere you can feel the shadow of more metallic bands like Dokken.
Best for us are opener 'Queen of Hollywood' and 'Not Your Love', which has a feel of early LA Guns to it and maybe a hint of Phil Lewis' work in the underappreciated Torme. The test of a good CD is how long it stays in the car and this has been in there since it arrived. It's great to hear music of this quality put together by a musician on his own label.
Anyone who loves the late eighties Hollywood but loved the bluesier side will get a lot out of this. Nothing groundbreaking but it evokes the feeling of an age some of us can't let go, and which produced some great bands! I for one would love to hear more.! 
(by Mark Diggins) June 2011 (See also Rockhard, Keester, Vamp le Stat, St. Elmo's Fire)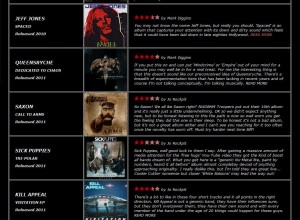 Pages: